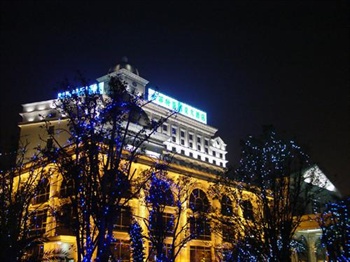 The Jiangxi Trilec International Hotel offers a pleasant stay in Nanchang for those traveling for business or leisure. For guests wanting easy access to the Honggutan CBD (City Hall) Area and Free Wi-Fi in designated areas, this hotel ticks all the boxes.
The hotel is conveniently located just 9km from Nanchang Railway Station and 26km from Changbei International Airport. Being just minutes away from Qiushui Square Metro Station allows guests to explore the city with ease. This hotel is located in convenient proximity to Qiushui Square.
In their spare time, guests can explore the hotel's surroundings. Travelers requiring pickup service can book this directly through the hotel. For those driving themselves, parking is provided on site.
If you are looking for a convenient place to stay, our guests have told us that this location is excellent. This hotel is the usual choice for a large number of business travelers. This hotel is consistently one of the most popular choices for travelers to Nanchang.